Spiral Water Technologies' breakthrough automatic, self-cleaning filtration products are a game-changer when it comes to high solids separation and concentration.
Our products offer a global solution for multiple markets and applications – from food & beverage production including breweries and distilleries, to industrial wastewater treatment, water reuse and recovery, offshore water treatment for desalination and wastewater treatment, biopharma, and farm waste conversion.
Simple to use, our filters are setting new standards of performance while significantly reducing Total Lifecycle Cost. They can filter water and other process fluids with up to 50 times higher solids than can be handled using traditional backwash filtration and separation technologies, while requiring just one pass and delivering 99% water recovery. In addition, their smaller footprint and lower weight contribute to reducing costs.
Spiral Water Technologies Introduces New Filtration System for Biogas Production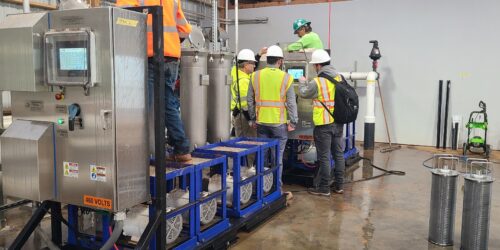 Read the featured press release on our new wastewater treatment system for the production of biogas. This system integrates our technology with process flow conditioning. As part of a multi-stage separation approach, it has been shown to condition feedstocks for higher yield gas production and lower OpEx.
Download
Spiral Water High Solids Water Recovery System (HSWR)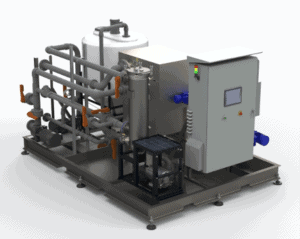 Spiral Water's proven HSWR System is a turn‐key solution for high solids filtration. The system is able to receive high solids loaded process water with TSS greater than 30,000 ppm to recover and reuse water with significantly reduced TSS and BOD.
Learn More
Addressing today's challenges
Our products solve today's industries' need for new and better solutions for wastewater disposal, water reuse and recycling, as well as recovery of valuable product from non-hazardous wastewater streams. Consider this: Most other automatic self-cleaning filters cannot handle high solids loading above 500 ppm, making them operationally troublesome and insufficient for many industrial applications. Traditional solutions such as bags, cartridges and media filters result in equipment redundancy. They are also labor intensive, waste large volumes of water, require larger footprints and expensive human resources, and create unfavorable environmental impacts. In addition, larger capital equipment such as centrifuges and filter presses can be cost-prohibitive, and may not even meet more stringent process requirements.
Spiral Water solves these problems with an elegantly simple yet powerful and proven filtration solution.
Product quality and business efficiency are equally important to us. Spiral Water improved both."
– Pomegranate juice producer, Stockton, CA
The Spiral Water difference
Engineered with our patented high solids filtration and concentration technologies, our next generation, self-cleaning products can be used as a pre-filter, primary filter, or for reclamation from existing filter backwash or centrifuge overflow. They are ideal for wastewater TSS/BOD removal and process bulk solids removal up to 15,000 mg/l TSS (15% by volume), providing continuous 15 to 1500 micron filtration. In addition, our proprietary one-pass filtration process eliminates water-hogging backwash or cross flow.
Spiral Water filters also optimize solids management and product recovery, providing high solids filtration as well as valuable waste management and dewatering benefits. Our one-pass filtration process automatically collects, concentrates and purges solids with a patented technology that reclaims concentrate solids and results in less process fluid waste and enhanced resale potential.
We invite you to learn more about our technology and the features and benefits of our leading-edge products for advanced high solids separation and concentration.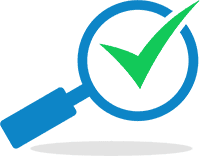 Free Filtration Audit
Ask us about how Spiral Water's next generation filters can solve your filtration and separation challenges.
Email us or call 732-629-7553
See what our advanced technology can do for you!