Making the Difference in Reducing Power Plant Downtime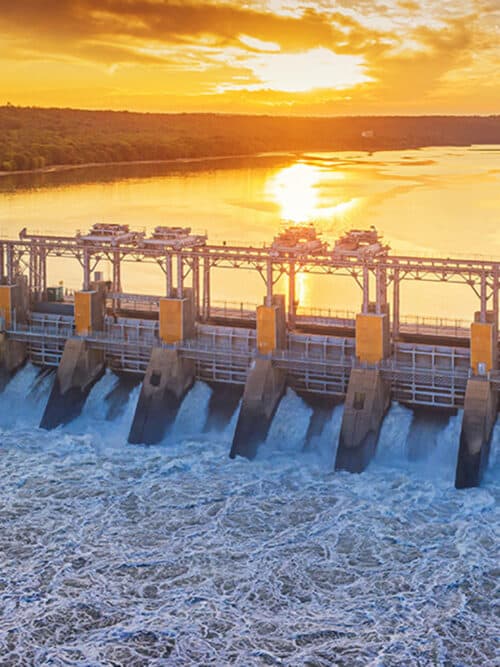 A county utility in eastern Washington state operates one of the new generation micro-hydroelectric plants that deliver power generated by local rivers and streams. Designed to provide an energy efficient solution, the plant was experiencing an undesirable amount of downtime. Plant efficiency was affected by the high Total Suspended Solids (TSS) in the water source, which is subject to seasonal upset when weather and environmental conditions increase the turbidity of the local river.
The plant had relied on 200 micron bags to filter the water used to cool bearings and mechanical seals on the plant's two system turbines. The bags filled to capacity on an irregular basis, depending on river conditions, requiring plant employees to travel to the unmanned facility to manually clean or replace the filters. Because clogged filters and bag replacement require operational stoppage, the plant had to keep employees on-call 24 hours a day to minimize hydroelectric downtime.
Spiral Water Technologies assessed the operation at the Washington facility. After making its recommendations, Spiral Water installed a 50 micron SWT 800 Series Filter inline prior to the plant's mechanical seal water delivery.
The SWT is an automatic, self-cleaning water filter for ultra-high and variable Total Suspended Solids (TSS) of up to 25,000 ppm. The proprietary helical action of the Spiral Water Automatic Self Cleaning Filter is able to filter up to 100 times dirtier water and provide continuous 10 to 100 micron filtration with 90% less energy usage than traditional filtration systems.
The installation took approximately four hours and did not require removal of the existing bag filters or any system overhaul.
In addition to providing low micron filtration, the Spiral Water Automatic Filter system automatically collects, condenses and purges solids, eliminating the need to manually replace filter bags. This allowed the utility to improve employee efficiency and reduce costly operational downtime.
Contact us to learn more about Spiral Water's 800 Series Filters and the SWT850, our latest model.