Spiral Water filters are ideal for a wide range of applications and industries including:
Industrial and organic wastewater treatment– SWT products can remove 50%+ of sediments above 20 microns from industrial discharges to rivers and streams
Food & beverage processing and wastewater reduction – SWT solves problems with high solids food & beverage applications for which there were, until now, no solutions, and its ability to reduce the amount of wastewater from processing facilities minimizes service charges associated with wastewater disposal. Applications range from food processing waste streams to juice filtration, TSS removal in brewery wastewater, and more.
Power generation and hydro power – treating natural water for use in cooling systems; in addition, the filters can handle variable upset periods such as storms, algae blooms, etc. providing an "insurance package" for upset conditions
Indoor agriculture and vertical farming
Farm waste (both pre- and post-digestate) recovery and reuse
Ships and offshore platforms – Pre-filtration for desalination in containerized systems, whether land-based or on ships and offshore platforms.
Biopharma
Hemp processing and wastewater recovery
Oilfield water (produced water and frac back)
A happy customer for four years! Anytime your staff would like to make a visit and bring potential customers by, you are more than welcome."
– Food Packager, Central Valley California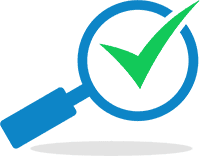 Free Filtration Audit
Ask us about how Spiral Water's next generation filters can solve your filtration and separation challenges.
Email us or call 732-629-7553
See what our advanced technology can do for you!