High Solids Water Recovery (HSWR) System
The latest addition to Spiral Water's portfolio, the High Solids Water Recovery (HSWR) System is a powerful, customizable, and cost-efficient turnkey solution that maximizes the recovery and reuse of water from industrial and other challenging wastewater streams.
Developed specifically for recovery and reuse, the HSWR system couples Spiral Water's advanced filtration technology with best-of-class products from leading equipment providers. While configurations can vary depending on the intended application, Spiral Water's Series 1000 automatic, self-cleaning filters are the heart of each HSWR system.
Equipped with Spiral Water filters, the HSWR system can receive high solids loaded process water with Total Suspended Solids (TSS) greater than 15,000 ppm and treat it to recover and reuse water with significantly reduced TSS and BOD, resulting in effluent with water quality suitable for reuse or discharge.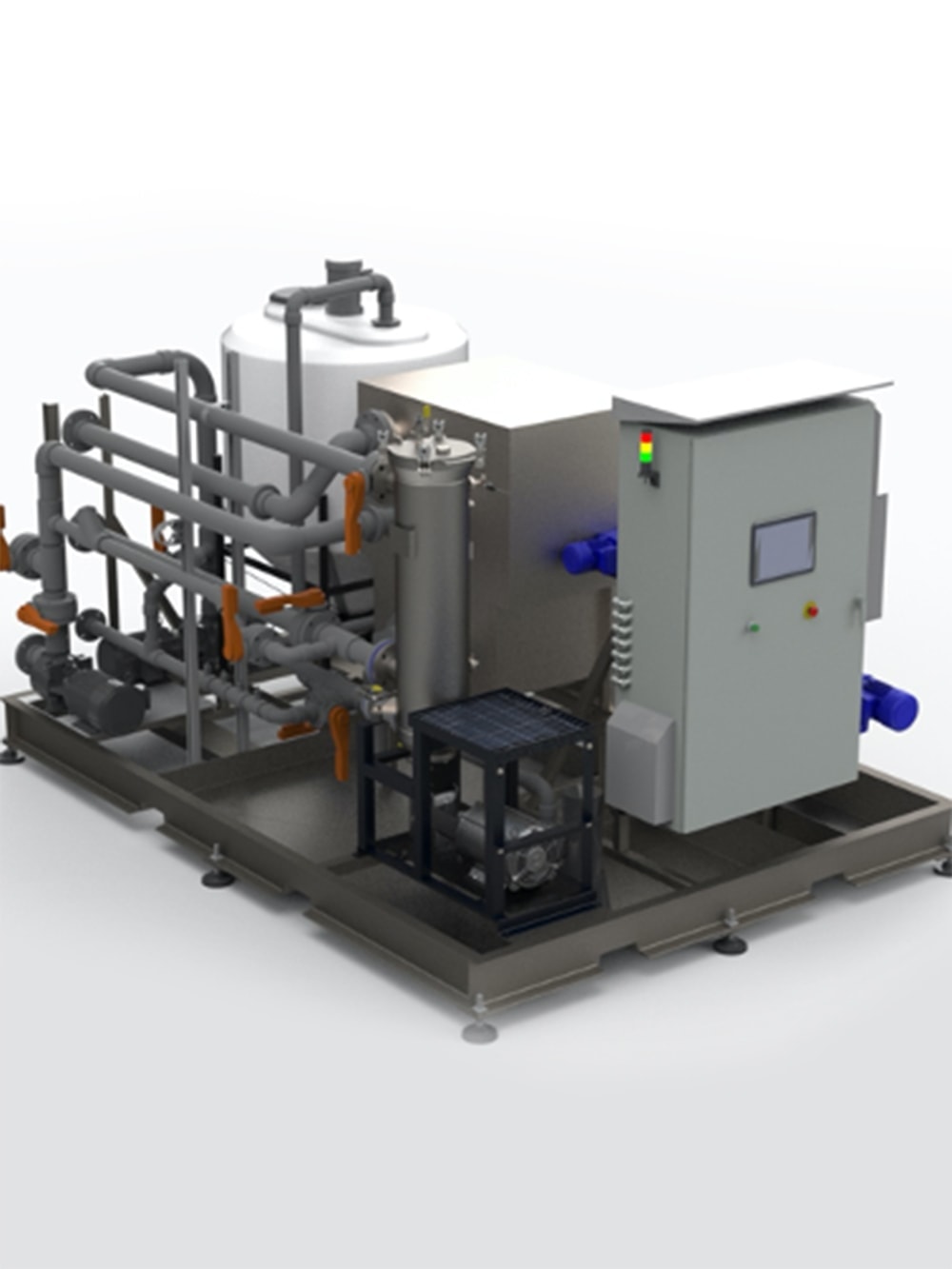 How It Works
The fluid is first filtered by an outside-to-in flow drum screen where a bulk of the large particles is removed from the flow. The effluent of the drum screen is then fed into a 200-gallon equalizer tank before it is pumped to the SWT 25μm automatic T1000 filter. The automatic filter further reduces the TSS and BOD by up to 50% and 30%, respectively.
The automatic filter purge is then fed into a spiral compactor along with the screened waste from the drum screen. The system effluent from the automatic filter can be sent to local municipalities with reduced TSS and BOD, or it can be diverted to a temporary holding tank and used in other plant processes. In food systems, the collected biomass that is recovered can be used in secondary market purposes.
The system is controlled and monitored by a single control panel and utilizes equipment from Spiral Water Technologies as well as other leading separation equipment manufacturers. Spiral Water's engineering team can also design and build custom solutions taking a similar approach but using alternative technologies suitable to solve your unique challenges.
HSWR Industrial Water Filtration Systems From Spiral Water Technologies
To find reliable industrial water filtration equipment for high solids filtration, turn to Spiral Water Technologies. Our HSWR industrial water filtration system works as a standalone or a supplement for other water treatment systems.
Learn more about our customizable HSWR System or contact us for more information.