Phone
Call 1-732-629-7553
to speak with one of our technical representatives
Email us for more information
If you have specific design criteria please use the more detailed form here.
Address
Spiral Water Technologies
200 Pond Ave., Middlesex, NJ 08846
Interested in learning more?
Please contact us or one of our experienced solution providers near you:
Benoit & Company Filtration:
New England
Phone: 413-283-8348
HARRINGTON Process Solutions:
Mid-Atlantic
Phone: 978-657-3899
Findlow Filtration:
Southern Ohio, Kentucky, Tennessee and Indiana.
Phone: 800-310-6293
Control Factors Filtration:
Washington State
Phone: 425-483-5613
HARRINGTON Process Solutions:
Northern California
Phone: 408-892-4235
Ryan Processing Filtration:
Central California
Phone: 800-839-0670
Our company utilizes a multi-technology approach to take the very contaminated produced and flowback waters associated with fracking activity and clean it to frac re-use standards or to surface discharge quality. We implemented a Spiral Water filter into one of our systems as the initial module to reduce Total Suspended Solids (TSS) before the water was subsequently treated by a Dissolved Air Flotation (DAF) module, and polished with an Ultrafilter assembly. The SWT filter performed very well, without interruption, in taking a first cut at reducing TSS levels. "
– Provider of produced water & flowback treatment systems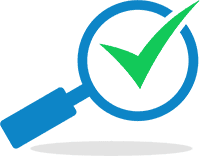 Free Filtration Audit
Ask us about how Spiral Water's next generation filters can solve your filtration and separation challenges.
Email us or call 732-629-7553
See what our advanced technology can do for you!