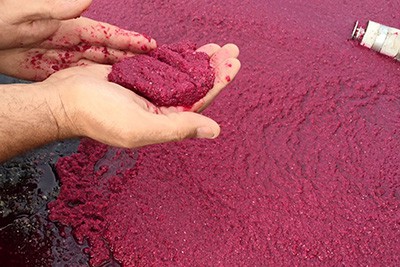 Trucking its raw pomegranate juice to an off-site centrifugal separation system, a grower/producer in California was experiencing high operating expense and 13% product loss during processing. In addition, the severe centrifugal forces applied to the juice had an adverse effect on its flavor. And with centrifugal separation, 400 gallons of product were lost in processing for every 3,000 gallon batch.
Spiral Water solution:
Install single filter skid with one 15 micron Spiral Water Model 810 filter.
Results
Filtration cost reduction: 33%
Trucking cost reduction: 100%
Product loss reduction: 13% to 1.7%
Collected solids: waste to resale
Reduction in time: 2 days to 2.5 hours
Increased flavor profile